When choosing a cocktail during the daytime hours, we're usually taking one of two approaches: "hair of the dog" or "just a hair." Given this mindset, the brunch hour isn't typically considered a time for hard stuff like neat whiskeys or martinis—instead, we're looking for something effervescent and mellow. At our most optimistic, we might even seek out a drink with a whiff of healthfulness.
As a result, bourbon can often be dismissed as a daytime cocktail ingredient. We beg to disagree with that assessment. As the four cocktails below show, bourbon whiskey's versatility extends to beverages best enjoyed in the sun-dappled glow of a leisurely afternoon.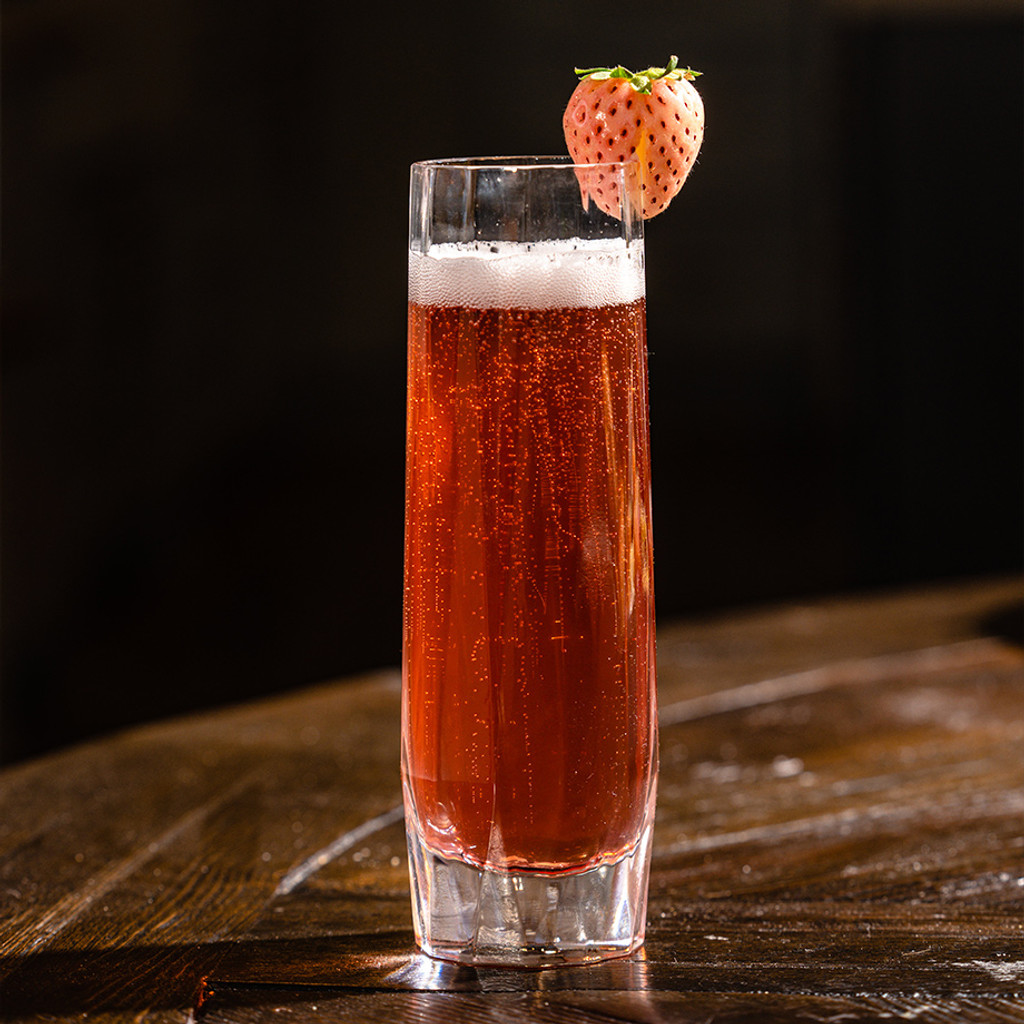 Pinhook's master blender, Sean Josephs, describes the Kentucky Sparkler as "essentially a kir royale with bourbon." So forget that other bubbly brunch cocktail, the mimosa. This twist on the champagne cocktail brings altogether more intrigue to the table.
Ingredients:
.75 oz. Pinhook Bourbon
.25 oz. Cassis
1 dash Peychaud's bitters
Prosecco or Cava, to taste
1 Orange twist or strawberry, for garnish
Instructions:
01. Mix all ingredients except Prosecco/Cava direcly into a champagne flute.
02. Top with Prosecco or Cava and garnish with an orange twist or strawberry.
This riff on the classic greyhound cocktail combines a set of refreshingly kicky ingredients for an al fresco-friendly libation. The bourbon, meanwhile, brings to them that subtle sense of gravitas that any respectable cocktail requires.
Ingredients:
2 oz. Pinhook Bourbon
.75 oz. Honey syrup
.5 oz. Lime juice
.5 inch piece Fresh ginger
1.5 oz. Grapefruit juice
4–5 Mint leaves
1 Mint sprig
Instructions:
01. In a cocktail shaker, muddle honey syrup, ginger and mint.
02. Add remaining ingredients and ice and shake vigorously.
03. Strain into a highball glass over new ice and garnish with mint.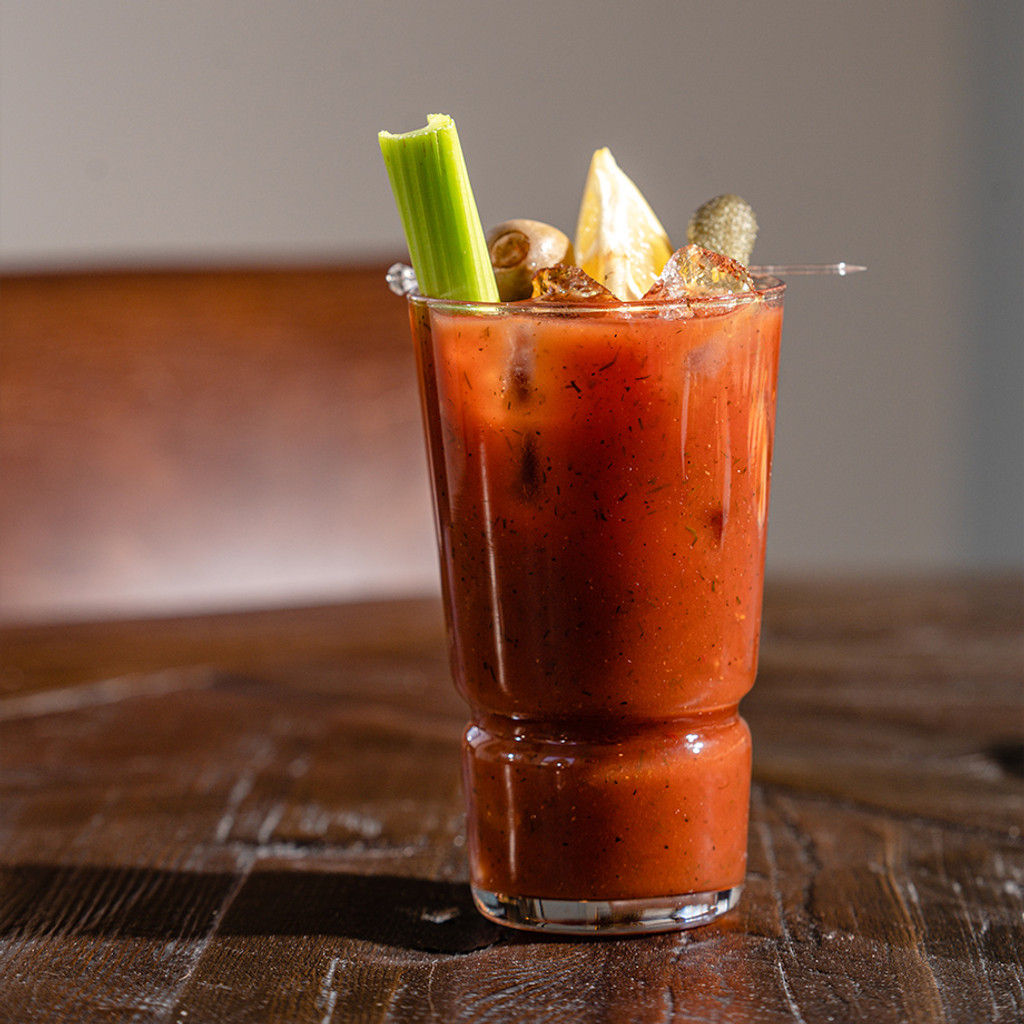 Bourbon adds a richness of flavor to the bloody mary with which vodka just can't compete. And when you're talking about the one cocktail that can be mistaken for a meal in itself, bourbon's hardiness only adds to the "lunch in a glass" vibe. This version was created by Matt Greco and Josh Sharkey, the chef and sous chef at Sean's old Brooklyn restaurant, Char No. 4. It calls for batching the mix beforehand.
Ingredients:
1 can Tomato juice (46 oz.)
1/2 cup Lemon juice
1.5 tsp. Kosher salt
2 tsp. Sugar
2/3 cup Worcestershire sauce
1.5 tbsp. Tabasco chipotle sauce
3 oz. Horseradish
2 tbsp. Celery salt
4 stalks Celery
2 tsp. Black pepper
2/3 cup Pickled jalapeño juice
1.5 oz. Pinhook Bourbon (per cocktail served)
Multiple celery stalks, olives, lemon wedges, cornichons for garnish (optional)
Instructions:
01. Cut 4 celery stalks in half and puree in a blender.
02. Combine all ingredients except bourbon in a mixing bowl and whisk together, then transfer to a pitcher.
03. Pour each serving into a pint glass filled with ice, then add 1.5 oz. bourbon, and stir.
04. Garnish with a celery stalk and other items as desired.
File this one under daytime cocktails that aren't as innocent as they seem. Historically served during brunch at some of New Orleans' classic restaurants—Arnaud's, Brennan's—some say you should kick the meal off with one, some say order one to close it out. We say…both?
Ingredients:
2 oz. Pinhook Bourbon
2/3 cup Whole milk
1 tsp. Vanilla extract
1 oz. Simple syrup
Grated nutmeg, for garnish
Instructions:
01. Add all ingredients except nutmeg to a shaker, along with ice, and shake until well chilled.
02. Strain over fresh ice in a rocks glass.
03. Garnish with nutmeg.