The bar cart is the sleeker, more daring descendant of the nineteenth-century tea cart, and gained mass appeal in the United States in the booming 1950s.
After Prohibition, the Depression, and World War II, Americans were ready to bring the party straight into their living rooms. The bar cart's reign as an essential interior design object of the sophisticated home was bright but brief; by the '80s, trends had shifted toward decadent built-in wet bars. But the resurgence of mid-century design in the 2000s—fueled in part by the popularity of the TV series Mad Men and its impeccable styling and ever-present drinks, as well as a growth in urban populations with smaller apartment footprints—rolled the bar cart back into cocktail hour.
We love nothing more than a welcoming, well-stocked, and aesthetically pleasing bar cart. Like a bottle of Pinhook, it elevates any occasion. Below we've listed out some of our favorites.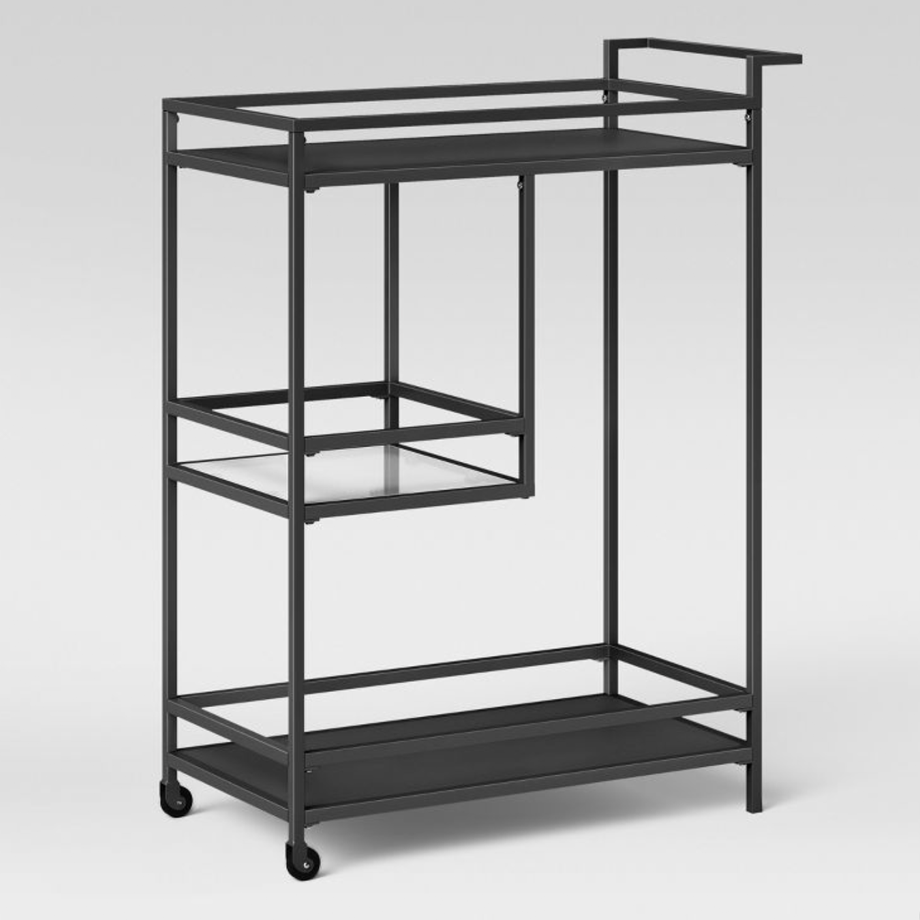 Glasgow Metal Bar Cart
This bart cart offers the most bang for your buck. Hard black lines remind us of Bauhaus design and perfectly frame your beautiful bottles, mixers, and glassware. We especially like the drop shelf, which allows for maximum accoutrements.
Project 62
Glasgow Metal Bar Cart $150
via Target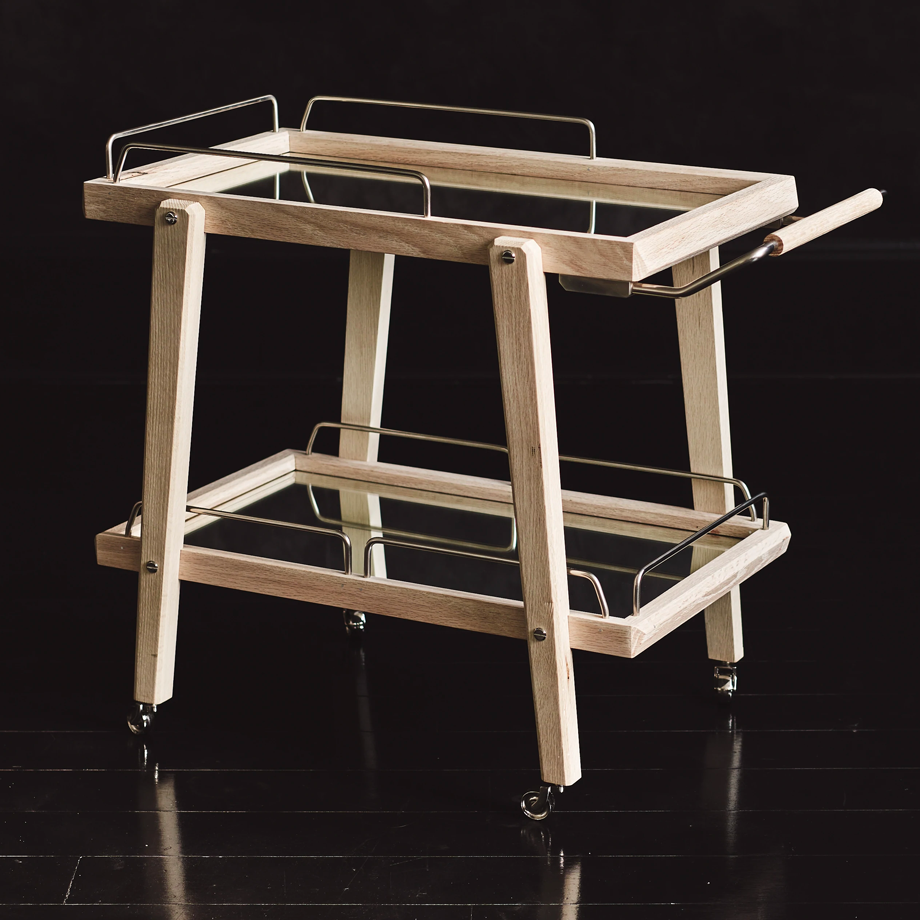 Bachelor Bar Cart
Handcrafted and made to order by Roman & Williams, the Bachelor Bar Cart is definitely a splurge. The perfectly bent metal rods work in concert with tapered hardwood to give a hat tip to mid-century style, but the mirrored shelving and handmade feel bring this into a category all its own.
RW Guild
Bachelor Bar Cart Price Varies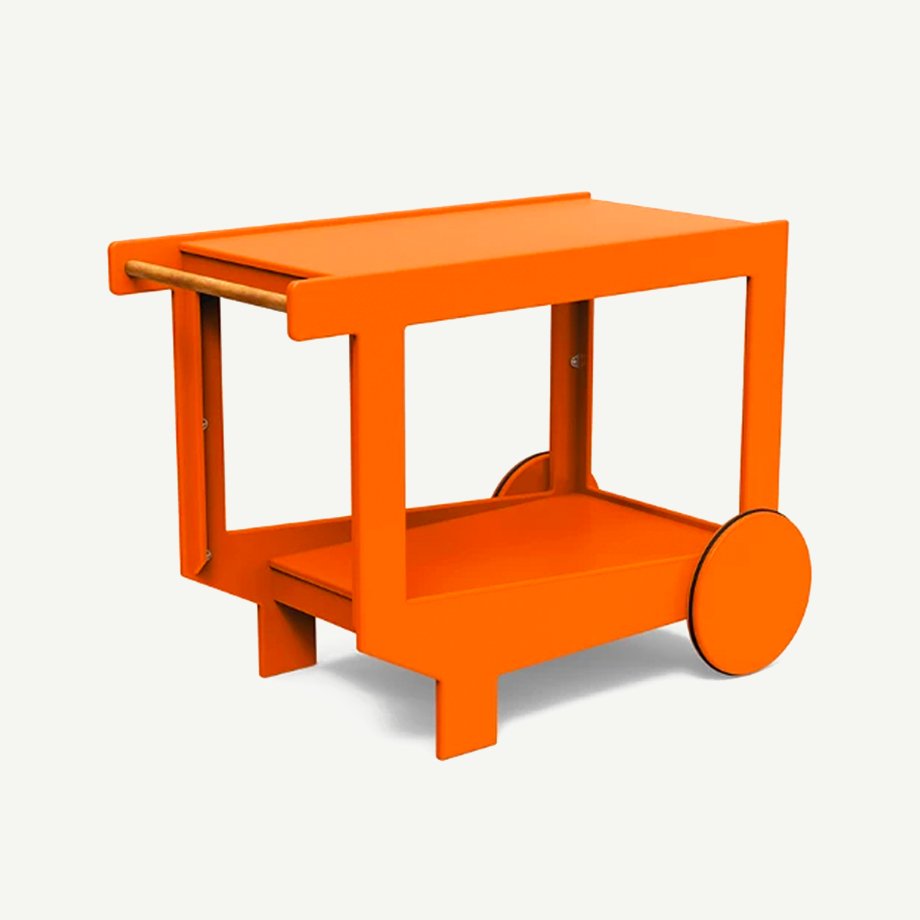 Lollygagger Bar Cart
Bright, bold colors, large geometric features—how can we not love the Lollygagger. Made partially out of recycled milk jugs, this cart can serve up good times both indoors and out. And it comes in both our flagship bourbon's orange and flagship rye's green. We're big fans.
Loll Designs
Lollygagger Bar Cart $1,295
via Lumens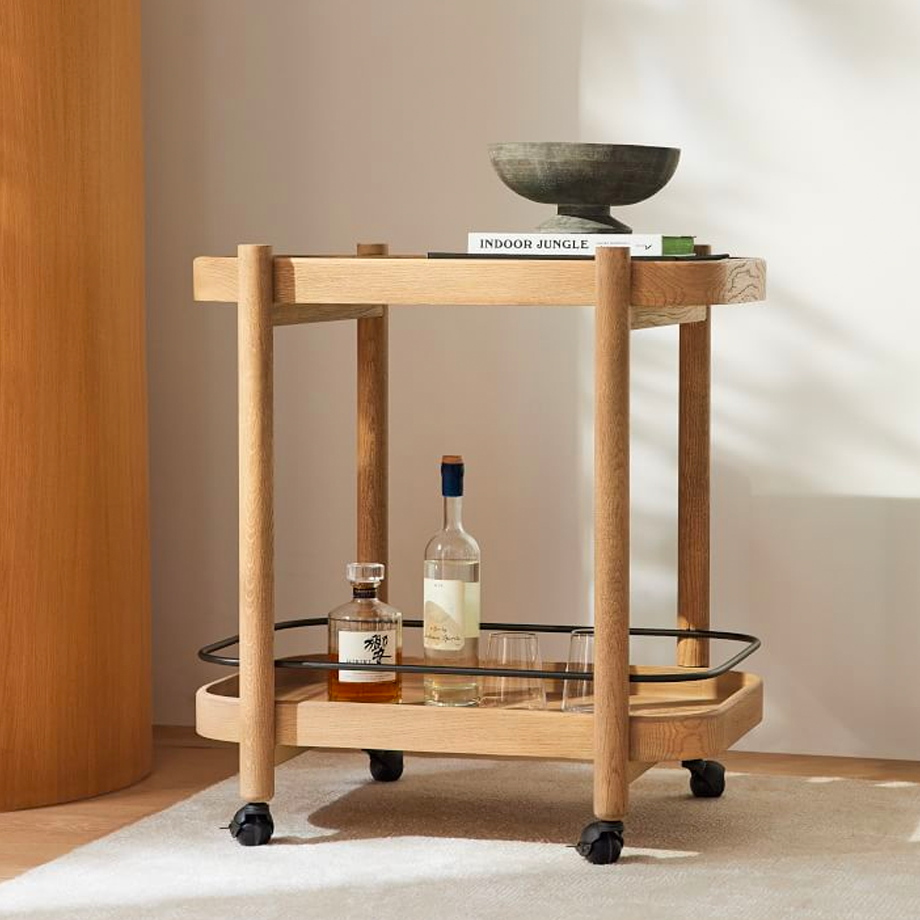 Hargrove Bar Cart
This solid oak bar cart takes up little space but has a big presence. It can fit into many a room--and up its style quotient--with ease.
West Elm
Hargrove Bar Cart $499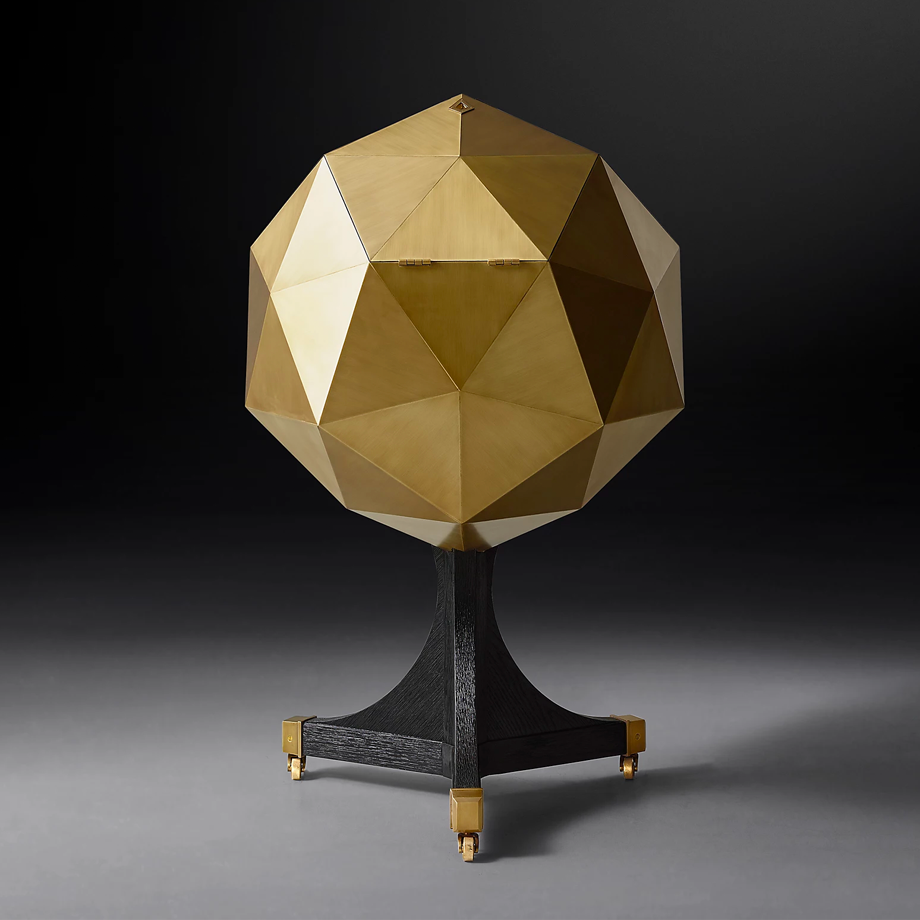 Polyhedron Bar Cart
We've long been fans of the antique globe bar cart. The world at your fingertips while you pour a Pinhook and plan world domination? So fun. But aesthetically, the standard antique globe leaves a lot to be desired. Enter the Polyhedron Bar Cart, a fresh, modern take on the classic.
RH
Polyhedron Bar Cart $3,671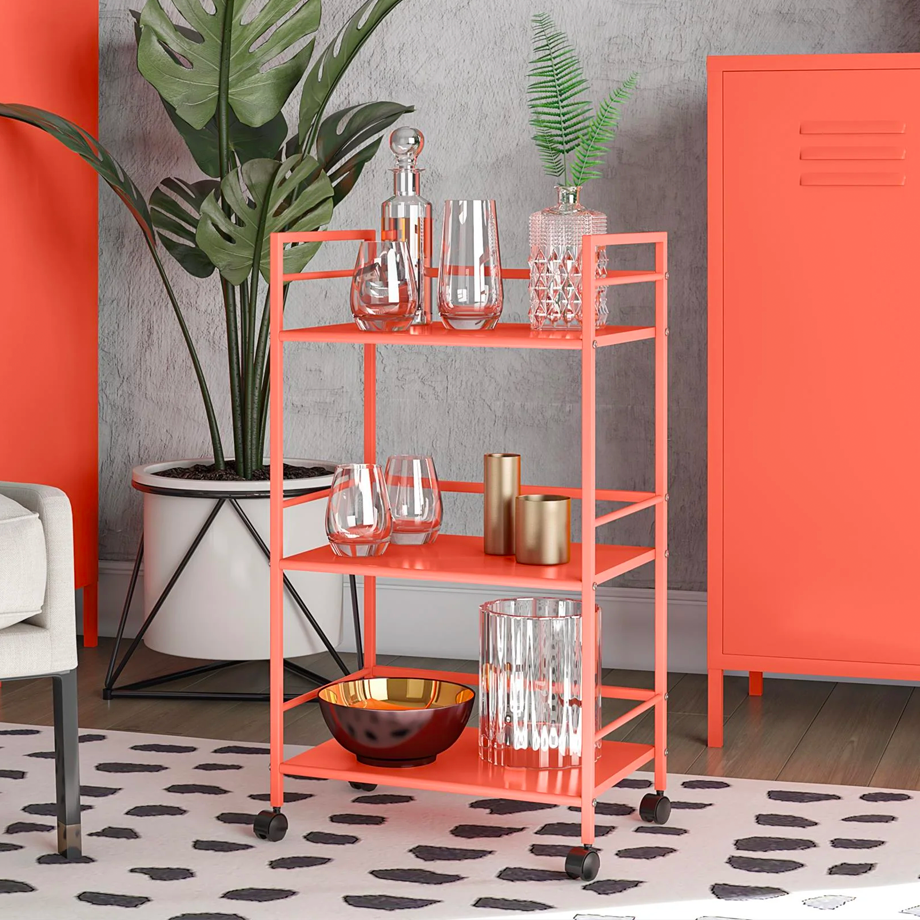 Cache Bar Cart
Need a stylish cart, but don't want to spend a fortune? The Cache bar cart fits the bill. Its powder-coated metal finish comes in many colors and the casters lock to provide mobility and stability as needed.
Novogratz
Cache Bar Cart $85
via Wayfair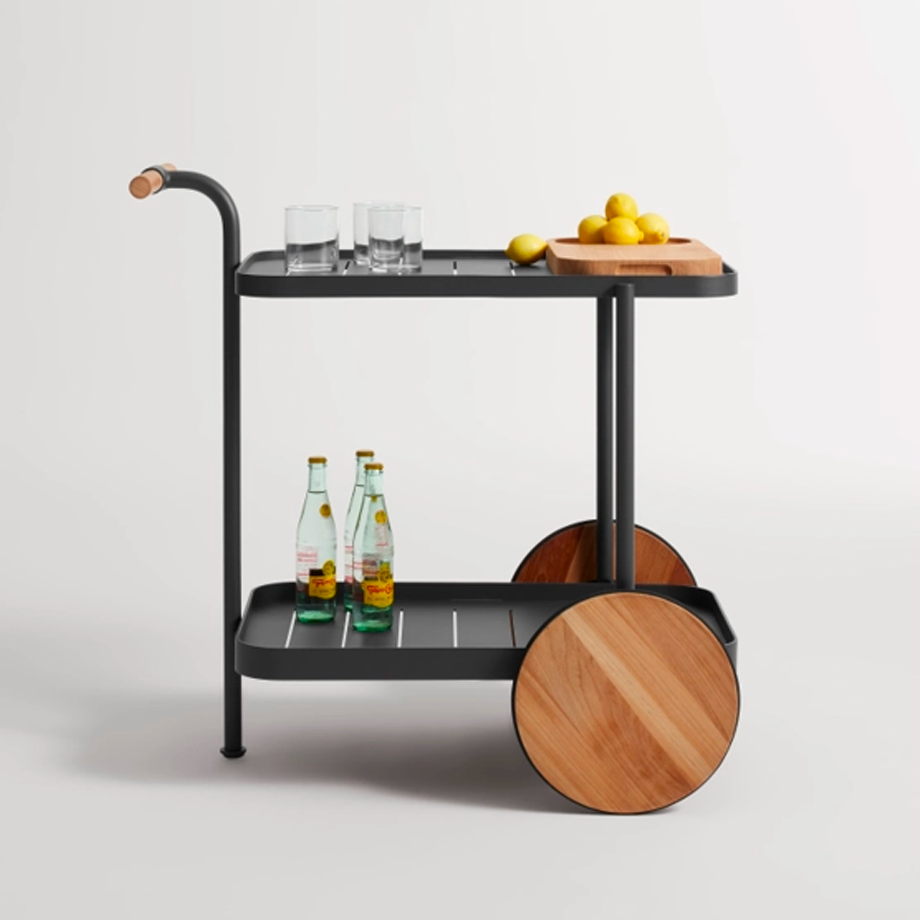 Longday Bar Cart
The write up on Blu Dot's website was too good. Just copying it here: "Solid teak makes the perfect garnish for perforated powder-coated aluminum. Fetching teak wheels take you from patio to parlor. Cutting board tucks neatly inside the top shelf for lemon slicing on the go and drinks on the double. It's the stuff of soirees and Wednesdays."
Blu Dot
Longday Bar Cart $650