If you thought one American whiskey never really varies too much from the next, think again. There's a category, it turns out, for every whim, and each one offers exciting differences in taste, texture, and finish. Given this great variety in American whiskey today, choosing the best bottles to build your home bar might seem like the impossible dream. But you don't need to stock an enormous cabinet of vintage spirits or collect one bottle of every style and brand.
"Whiskey lovers are notorious for over-stocking and 'collecting' bottles that rarely get enjoyed," says Alec Kass, beverage manager at New York City's Civilian Hotel.
The secret to successful collecting, according to Kass and other whiskey experts, is this: Rather than building an unwieldy shrine to whiskey, curate your home bar with just a few bottles that represent the spectrum of the spirit in America. The recommendations below provide can't-go-wrong options in every category to get you started.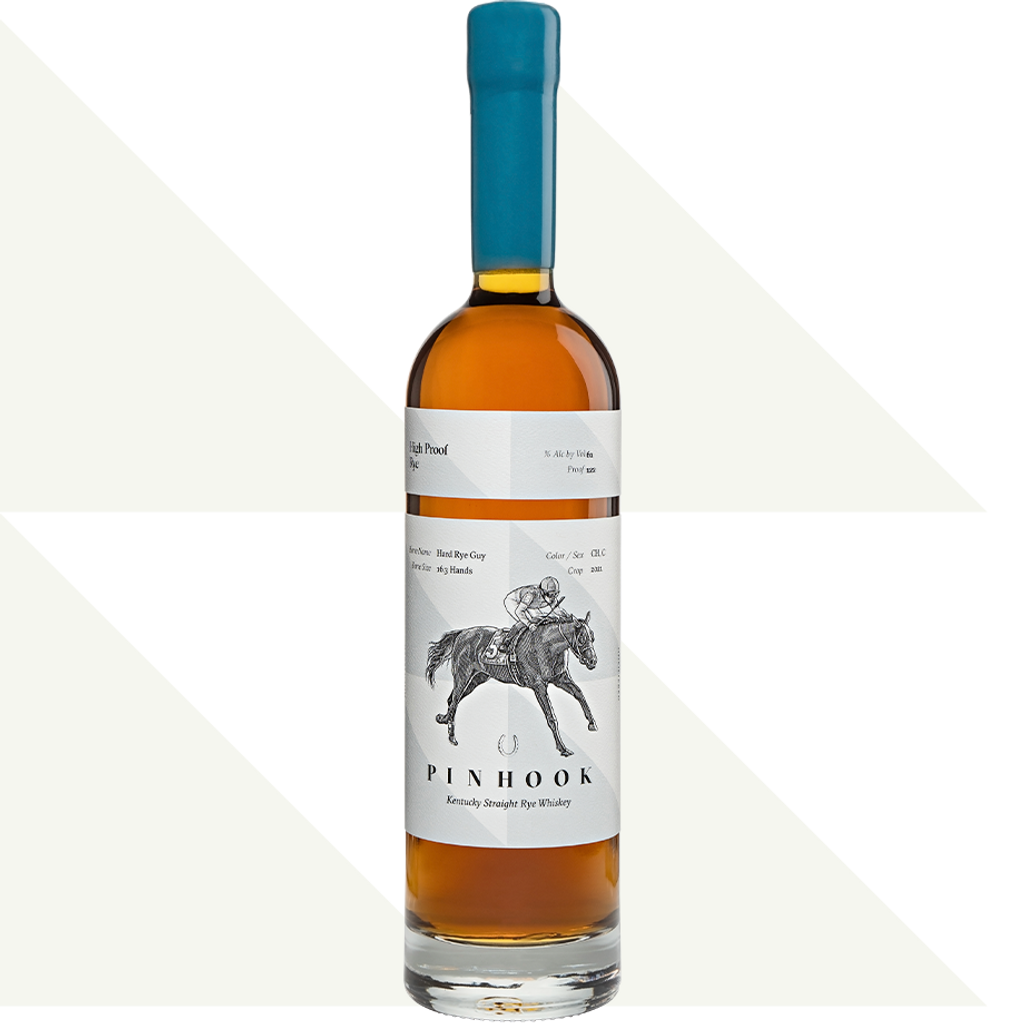 High Proof Bourbon and High Proof Rye
American whiskey proofs have been creeping up for a number of years. While 80 proof bottles are still common enough, most well-known brands today land closer to 90 (which equates to 45 percent alcohol). Even higher-proof bourbons and ryes have also gained popularity–They can hold up better in cocktails and provide more depth of flavor when sipped on their own.
Kass's pick here is Pinhook's High Proof Bourbon, a smooth sipper at almost 120 proof, with warming notes of mango, candied pineapple and baking spices.
"Add a little bit of water, and it becomes aromatic and mellow with notes of cinnamon bark and caramelized maple," he says.
For rye, Kass favors Pinhook's High Proof Rye.
"Us whiskey lovers want to feel the burn from a well-crafted rye," he says. "Bottled at 122 proof, this rye doesn't play nice, and we love him for it."
Wheated Bourbon
Bourbon mashbills are most commonly made up of three grains–corn, rye, and barley. Wheated bourbons, on the other hand, swap out rye for wheat. This category's star is rising, with many aficionados describing it as having a softer and sweeter profile than bourbon whiskey containing rye.
Robert Beatty, founder of the Lexington-based Kentucky Black Bourbon Guild (KBBG), stocks his bar with Wilderness Trail's 6-Year Kentucky Straight Bourbon, noting that it's more complex and flavorful than some more mature bourbons.
Traditional Mashbill Bourbon
Here's your classic bourbon, with a mashbill of 70–75 percent corn, and the remaining portion made up of roughly equal parts rye and malted barley. The best versions have smooth depth of flavor, with a complexity that doesn't hit you over the head. Every bourbon distillery is chasing perfection in this regard.
"Just like anyone else who is crazy about whiskey, we tend to always be looking for the next best thing," shares Jenn Andersen, vice president and COO of Plaza Package of Great Barrington, Maine.
Offering her "right now" selections, Andersen goes with Old Forester 1910 for a go-to traditional bourbon. Woody and spicy, it is the fourth and final expression of Old Forester's Whiskey Row Series, a nod to Louisville's stretch of historically significant buildings housing some of Kentucky's famous bourbon distilleries. She calls it the perfect sipper.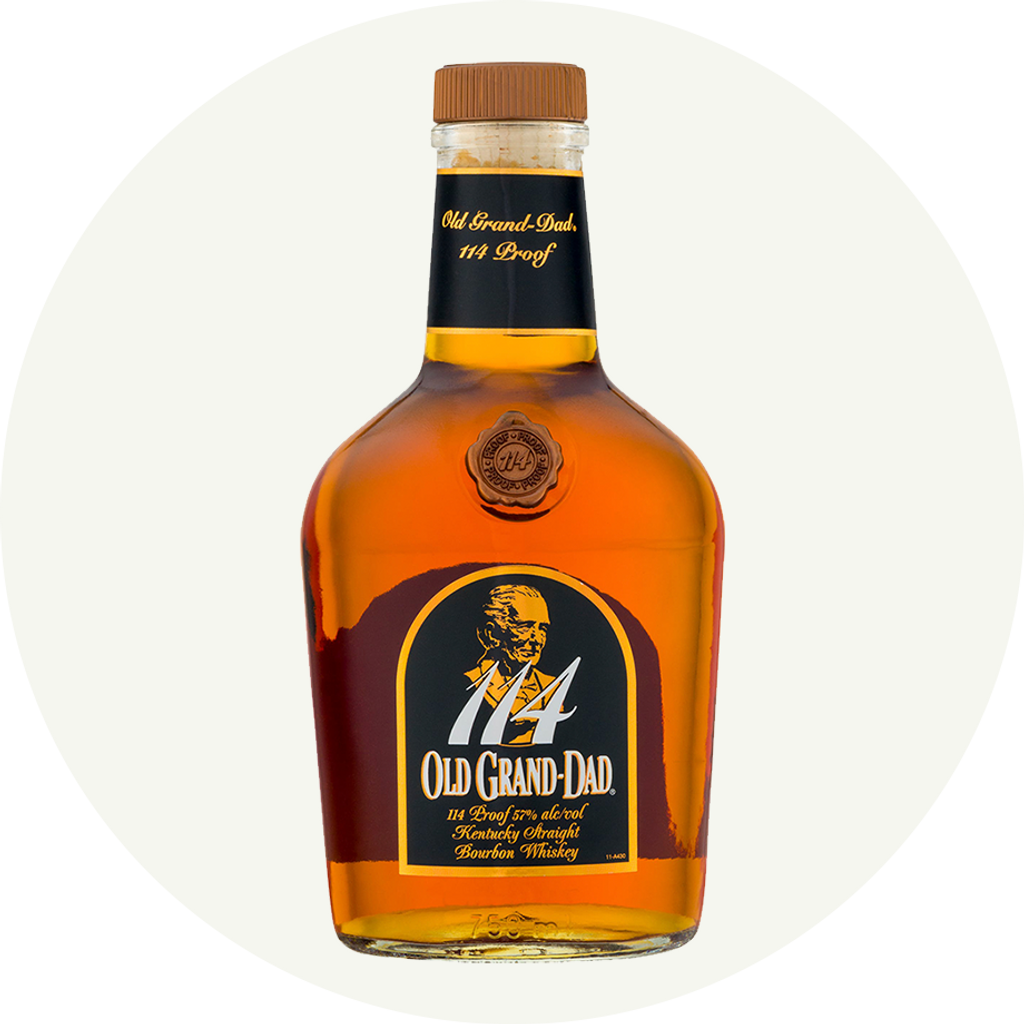 High Rye Bourbon
As the name suggests, the mashbill for bourbons in this category contains a higher-than-standard rye ratio of between 20 and 35 percent. This gives the resulting whiskeys a spiciness that sets them apart from more traditional bourbons.
Andersen's preference here is Old Grand-Dad 114, whose recipe originated with "Old Grand-Dad" himself–Basil Hayden, Sr. First bottled in 1882, the brand today is part of the James B. Beam family of small-batch bourbons.
"This is a must," she advises. "The only problem with this bourbon is finding it.
"At $30, it's a steal."
Kentucky-Style and Maryland-Style Rye
To qualify as a rye, a whiskey's mashbill must contain at least 51 percent rye. Kentucky-style rye's mashbill usually hovers right at this minimum, while Maryland-style's runs a bit higher, in the 65 percent range. This gives both an identity that straddles the flavor profiles of bourbon and a rye.
Denaya Jones-Reid, co-host of the podcast Soul Palate and managing partner at Seelbach's, a site dedicated to authentic craft spirits, chooses New Riff Distilling's full-bodied Bottled in Bond Rye for her Kentucky-style rye.
The Newport, KY distillery's entire distilling philosophy is based on the bottled-in-bond tradition that requires spirits to be aged for at least four years and bottled at precisely 100 proof. New Riff's co-founder, "Whiskey Man" Jay Erisman, considers this "no less than the world's highest quality standard for a brown, aged spirit."
For Maryland-style rye, it's Sagamore Spirit Double Oak Rye Whiskey, from the Baltimore-based distillery's core collection, for Jones-Reid. It may be 96 proof, "but it sips incredibly smooth," she says.
American Single Malt Whiskey
Scotland has historically dominated in the category of single malt whiskey, with Ireland and Japan also contributing their fair share of bottles. But as America's whiskey industry expands and matures, more distilleries here are also producing single malts, which are usually made with a mashbill of a single grain, barley. (A few in the States use rye instead, but if a proposed regulation from the Alcohol and Tobacco Tax Trade Bureau goes into effect, all whiskeys in this category will be required to have a 100-percent barley mashhbill.)
Jones-Reid's number one pick for American single malt whiskey hails not from Kentucky or Tennessee, but the Pacific Northwest–Portland, Oregon, to be exact.
Westward American Single Malt is distilled using barley grown in this region's uniquely moody climate. While not great for sun-loving beach-goers, it's ideal for nurturing this particular grain.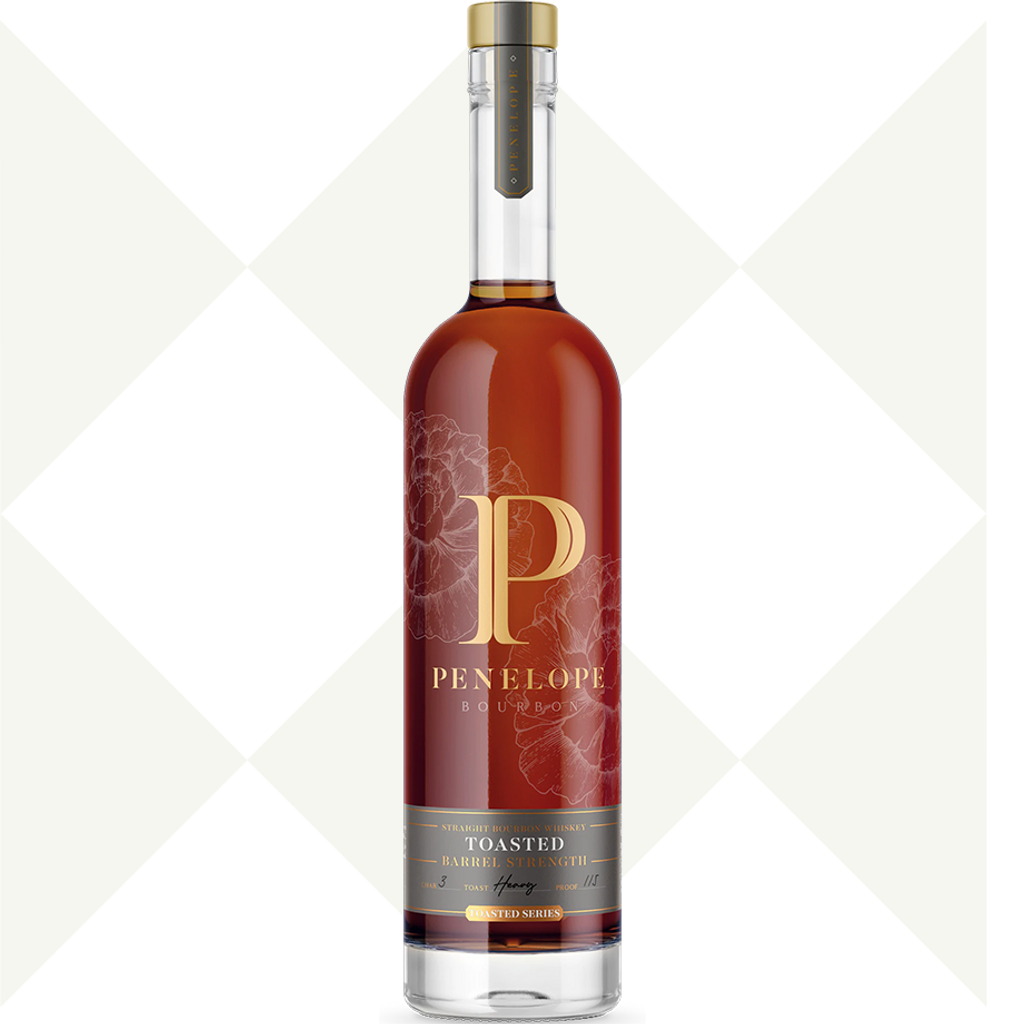 Four Grain Whiskey
The maximalist of American whiskeys uses corn, rye, barley, and wheat in its mashbill. The result, not surprisingly, tends to have a heightened complexity of taste.
In this category, KBBG's Robert Beatty couldn't be pinned down to name just one. He recommends two: Woodford Reserve's Four Grain, considered a masterpiece in the category, and Penelope Distillery's Toasted Series, aged first in traditional charred oak barrels, then in new toasted barrels.
There you go, dream realized. Nine categories. Ten brands. One killer home bourbon bar that even the experts would envy.
Featured Products