The dishes are all set. Now it's time to consider the most fitting libations to round out your Thanksgiving feast. As we plan our menus, we're looking to bourbon and rye whiskeys—classic American spirits—to take their rightful place at the classic American table. Both, after all, claim roots going back at least to the Revolutionary War, both are distilled from those amber waves of grain, and one or the other has been produced by everyone from George Washington to Bob Dylan—making them an obvious spiritual fit for a holiday during which we hold America's history and traditions close to our hearts (flaws and all). In addition, bourbon and rye complement Thanksgiving dishes from start to finish in the most inviting way.
To explore the possibilities of these American whiskeys at the late-November feast, we invited Brooklyn Brewery Brewmaster Garrett Oliver, Breaking Bourbon Co-founder Jordan Moskal, and Pig Beach Chef Shane McBride to guide you through a whiskey-forward Thanksgiving meal, from aperitif through to dessert. Here are their suggestions, recipes included.
The Welcome Drink/Aperitif
Garrett Oliver, brewmaster of Brooklyn Brewery, author of The Brewmaster's Table, editor-in-chief of The Oxford Companion to Beer, and founder of the Michael James Jackson Foundation for Brewing and Distilling, also happens to be a gifted cocktail creator. His twist on the boulevardier takes what he calls "the ultimate autumnal drink–strong, spicy, and somehow redolent of a pumpkin pie," and brings it even closer to Thanksgiving perfection.
"The boulevardier is sometimes described as 'a whiskey negroni,' and while you can look at it that way, I think it's not quite spiritually true," Oliver says. His twist on it uses Carpano Antica Vermouth ("tastes like Thanksgiving in the first place"), Brooklyn-based Forthave Spirits' RED Aperitivo in lieu of standard Campari ("tastes like Campari used to in the 50s"), and Rye & Sons, a rye whiskey from celebrated Brooklyn sommelier, winemaker, and restaurateur André Hueston Mack.
Here's the perfect opener for your big feast, the Brooklyn Boulevardier: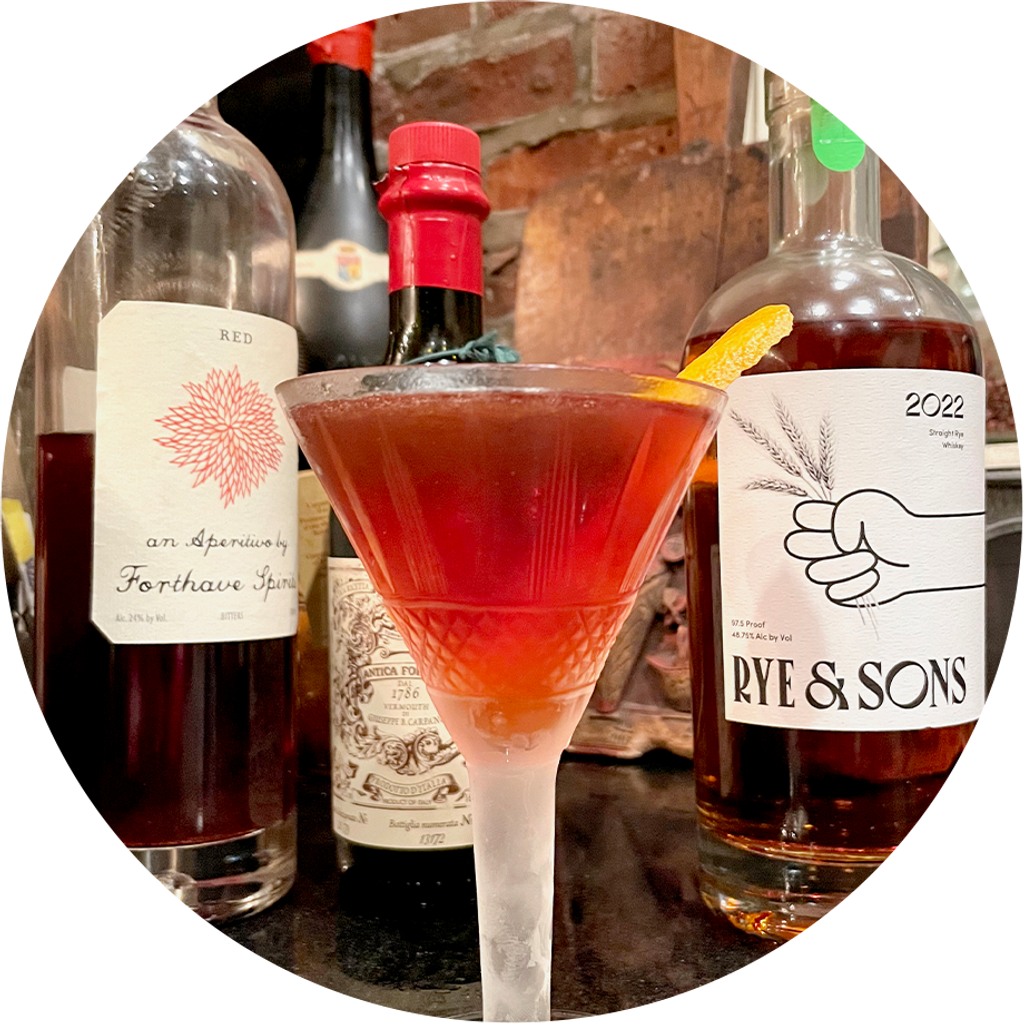 Cocktail Recipe
Brooklyn Boulevardier
The Mealtime Sipper
Jordan Moskal, co-founder of Breaking Bourbon, has a levelheaded understanding of Thanksgiving, which he calls "that magical gathering of family and friends, where everyone in the nation takes a moment to enjoy a good meal together, and inevitably, conversations turn to topics that can quickly spark controversy." Moskal recommends steering toward friendlier pastures by focusing on "a guaranteed crowd-pleaser—the whiskey that you brought to share with your family and friends. I like to serve unique whiskeys that will provide for great conversation starters." Here's what Moskal will be pouring at his own Thanksgiving dinner this year to accompany the main course: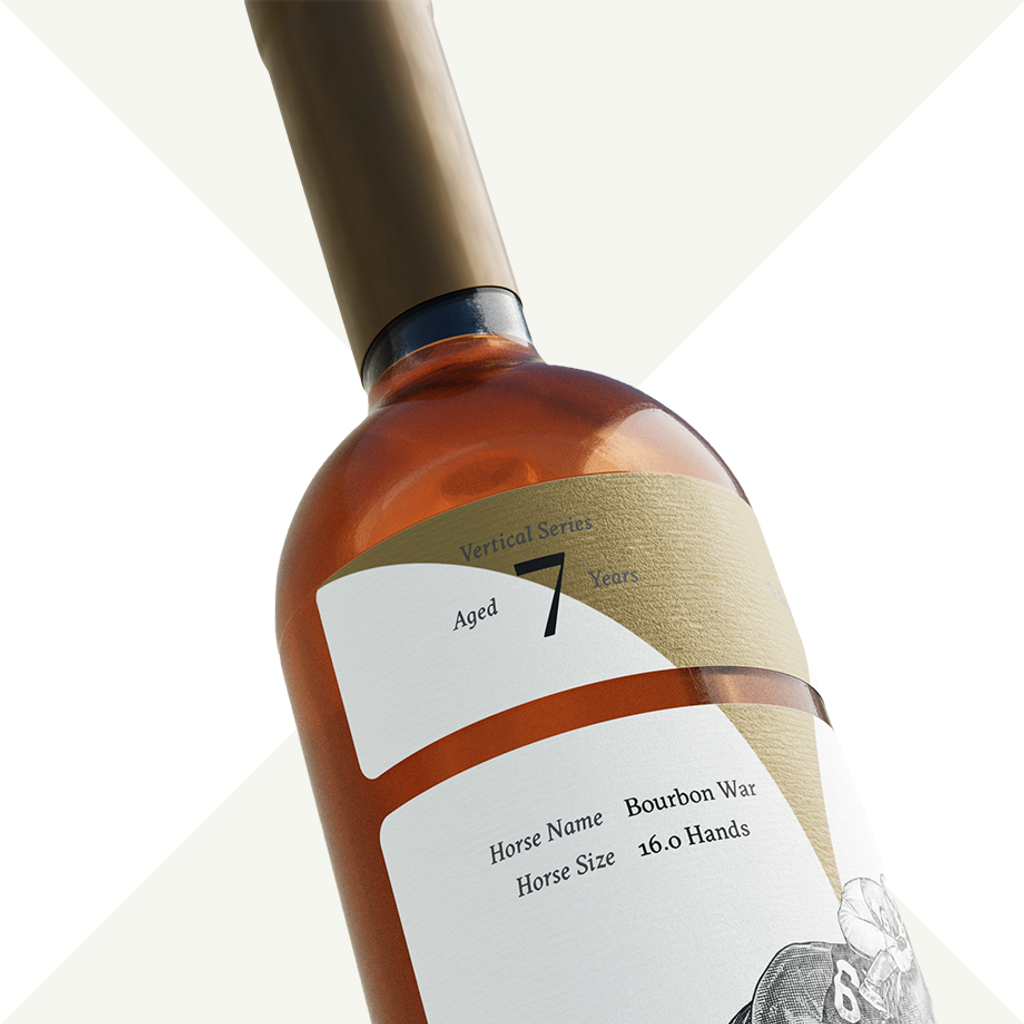 Pinhook Vertical Series Bourbon—7 Year
"Starting in 2019, Pinhook embarked on an ambitious experiment to follow a lot of bourbon barrels as they age over the course of nine years. This resulted in the Vertical Series, a fascinating experiment in aging. Now in its fourth year, the experiment is well underway and provides plenty to talk about. The spice-filled sip provides a likable pour, and thanks to its 115 proof, will be sure to cut through grandma's gravy just fine."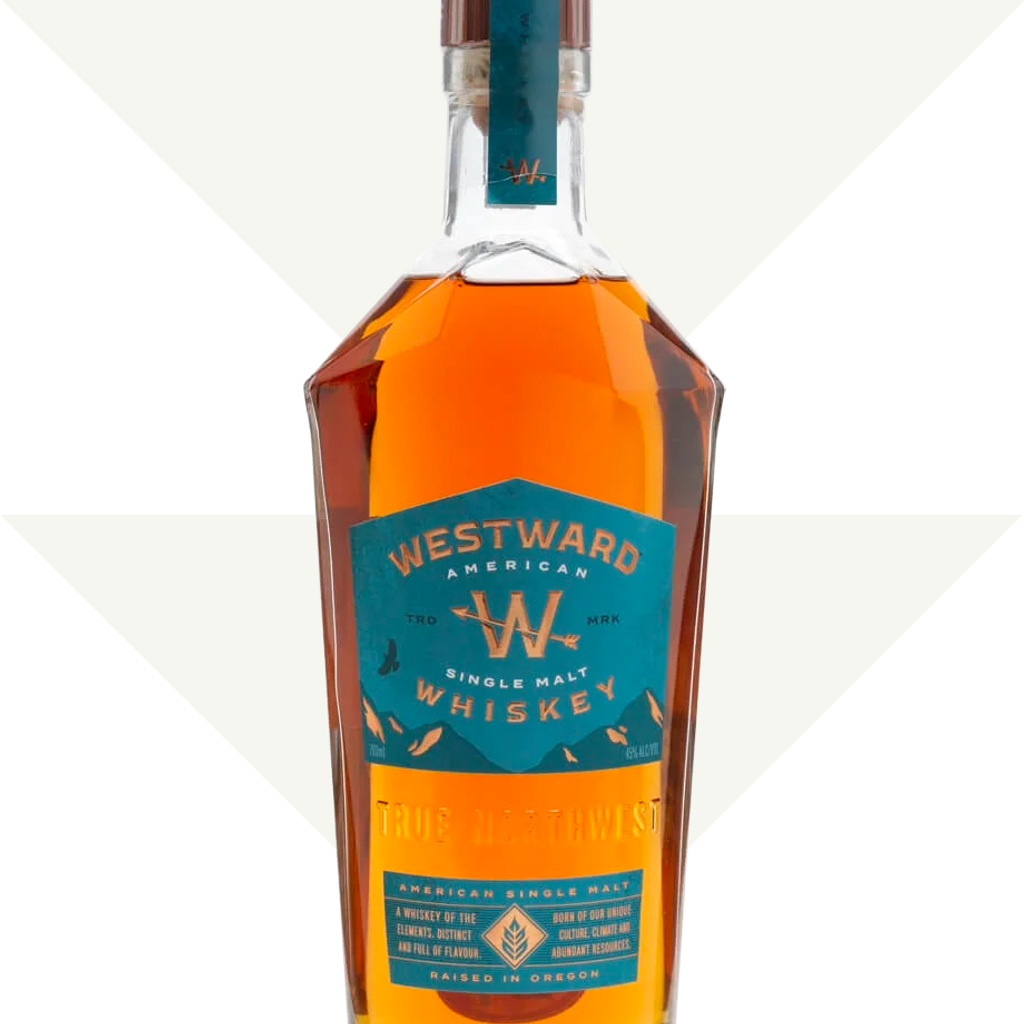 Westward American Single Malt Whiskey
"American single malt whiskey has been getting more exposure, but many whiskey drinkers haven't had a chance to try it yet. That should change as the category continues to grow. Enter Westward American Single Malt Whiskey out of Portland, Oregon. This easy-sipping whiskey is surprisingly delicate, presenting its flavors in a soft and friendly way. Its fascinating mix of orange and lemon against chocolate and herbal notes creates an intriguing interplay that will have your guests going back for more. It's a nice alternative for those who might normally go for a stout with their Thanksgiving meal, and serves as a great conversation starter about non-bourbon and rye American whiskeys."
The Dessert Showstopper
After so many years in the restaurant business, Pig Beach co-owner and chef Shane McBride has increasingly gravitated toward simple cooking, especially when grilling. So when tasked with pairing a whiskey with a favorite dessert, he says, "I thought of this one: a grilled banana, grilled baguette and your favorite chocolate/hazelnut spread. It's as simple as it can get."
The whiskey selection to accompany it was more of a challenge. "As I stared at my whiskey wall, so many bottles were begging to pair with this delicious dessert," says McBride. "I kept gravitating to Old Forester and Old Forester 1920 ultimately won! It goes so well with the sweet banana and hazelnut flavors, and it won't break the bank."
So move over pies, there's a new Thanksgiving dessert in town.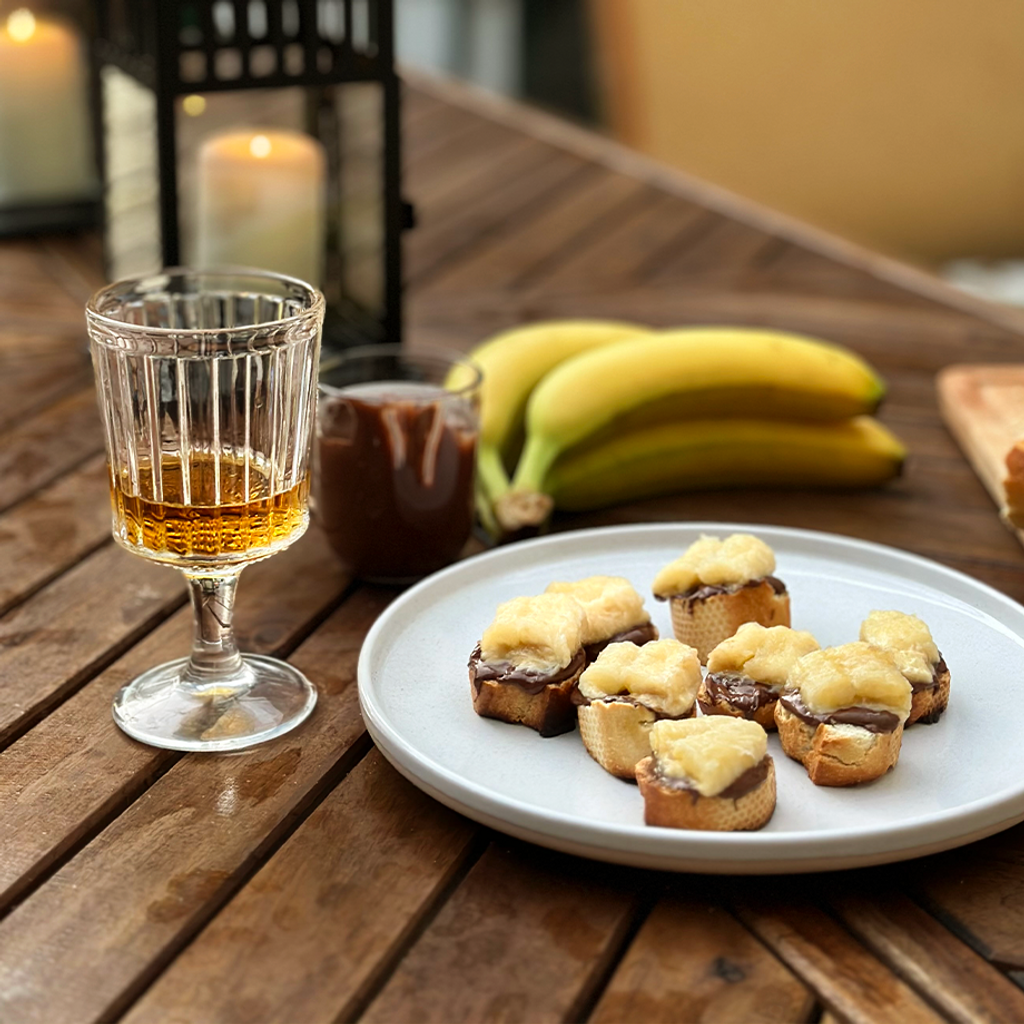 Dessert Recipe
Roasted Banana with Nutella and Grilled Bread
Ingredients:
4 Ripe bananas (leave the skins on)
1 Baguette, sliced in 1-inch diagonal slices
1 Jar of your favorite hazelnut/chocolate spread
(Nutella is my go-to)
2 tbsp Unsalted butter
Instructions:
01. Pour a glass of the Old Forester 1920.
02. Light your grill.
03. Over a low heat roast the bananas in their skins till they are fully black and are soft to the touch. Once they reach this point, set aside and keep them warm.
04. Have a drink.
05. Lightly butter the baguette slices and grill over a low flame until just toasted. Give them a little smash to flatten them on the grill.
06. Smear a nice layer of hazelnut spread on the toasted bread.
07. Cut the warm banana in half right in the middle and push the cooked banana straight on top of the toast and spread. Tamp it down with a spoon and enjoy while hot.
08. Have a drink for a job well done.
Featured Products